Welcome to the official website of Electra Silver...your most enchanting Girlfriend Experience...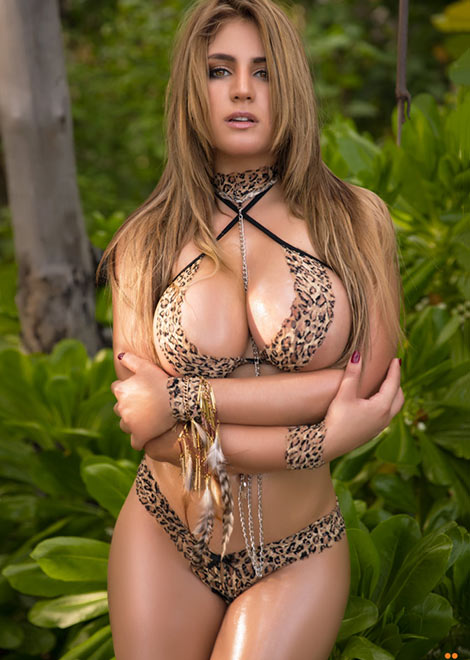 Introducing Electra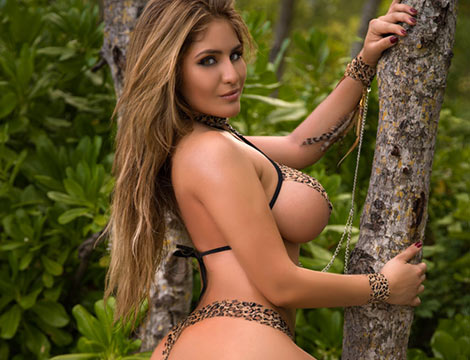 About Me
Age: 24
Bust: 34-DD
Height: 5'4"
Hair: Dirty Blonde
Eyes: Green
Couples: Yes
Out-Call: Yes/ 90 Mins Minimum plus Transportation
Weight: 125lbs.
I was born in a place where the ocean kisses the land of beautiful soil in the southernmost part of this continent. I am just as exotic as the land I come from. My hot body has its curves in just the right places, and my mind is set eagerly to please your deepest fantasies. Fluent in English, Spanish, and Portuguese.

As a good latin lover, I will captivate you with my beautiful face and striking green eyes and all around desired qualities wanted in a women. Not only a beauty with brains but also an amazing personality that will exceed your expectations. I am known for being an great time and a top notch provider. Come meet me yourself, you won't be disappointed.
Check out my outstanding reviews:
https://www.theeroticreview.com/reviews/show.asp?id=275311
https://privatedelights.ch/profile/Electrasilver
https://dmacnjnna4ptc.cloudfront.net/public/PrivateDelights%20Banner.png

Gallery
Please enjoy a sexy selection of photos from my latest shoots!
Consideration
*Rates are subject to changes depending on location and transportation.
We know your time is valuable and so is ours. In order to reserve a date, a deposit (via PAYPAL) of $100 will be asked in advance this is strictly 100% NON-Refundable if the date gets cancelled for any reason. Note that this amount will be deducted from the original rate from the desired time and the difference will have to be paid cash upon arrival.
$550 .....Full 1-Hour Companionship
$800 ….. 90 Mins Companionship
$1100 .....2 Hour Companionship
$1650 ...3 Hour Dinner & Cocktails
$2300 .....Mini 4.5-Hour Overnight
$4700 .... Full 8-Hour Overnight
$7000 ..... 24-Hours Full Day & Night
$10000 ..... 48-Hour Fly Her Anywhere For The Weekend
This is NOT an offer of, and or for solicitation of prostitution. Money exchanged is for time and companionship only. Anything else that may occur is a matter of personal choice between two or more consenting adults of legal age, and is not contracted for, nor is it requested to be contracted for, or compensated for in any manner.
Bookings
My hours of availability are 8 am to 11 pm EST Monday- Friday 10 am- 4pm EST Saturday and Sunday

Work emails are checked periodically. Blocked numbers, explicit calls or emails will not be answered.
New Clients:
Verification is a must for each new friend; please keep in mind that mutual safety and comfort are my top priorities.
Members of TER, RS2K, Date Check and P411 are gladly accepted. When submitting your handle and/or member ID also include your full real name, phone number and email. Screening is confidential and will be performed in a discreet and professional manner.
Your privacy is extremely important. Once your verification is completed, all the records will be carefully discarded.
- RS2K members please include your city and phone number
- P411 must have at least 2 recent OKS
- Date Check members must at least 2 recents OKS
References from other well established agencies and independent providers who are reviewed on TER are also accepted. Some agencies and/or providers may require that you give permission to give us your references.
References gladly provided to well established agencies and providers with your permission only. References are only supplied by email and must include client's full name, cell phone and email address. I regret that I can't reply reply to references without the information above.
Touring Cities
East
Arlington, VA
Atlanta, GA
Baltimore
Boston
Charlotte, NC
Cherry Hill, NJ
Greensboro, NC
Hartford, CT
Long Island
New York City
Orlando, FL
Philadelphia, PA
Plymouth Meeting, PA
Raleigh, NC
Secaucus, NJ
Tampa, FL
Tysons Corner, VA
Waltham, MA
Washington D.C
West
San Francisco,CA
Seattle,WA
Midwest
Chicago,O'Hare area
Minneapolis(MO)
Cleveland(OH)
Cincinnati(OH)
Columbus(OH)
Toledo(OH)
Dallas(TX)
Houston(TX)
Coming Soon:
Los Angeles, CA
Orange County, CA
Denver, CO
Naples, FL
Detroit, MI
International:
Toronto, Canada
London, England
Milan, Italy
Rome, Italy
Berlin, Germany
Frankfurt, Germany
Muenster, Germany
Baden Baden, Germany
Monte Carlo, Monaco
Nice, France
Dubai, UAE